Below is a snapshot of the original Illustrator file with a variety options and ideas.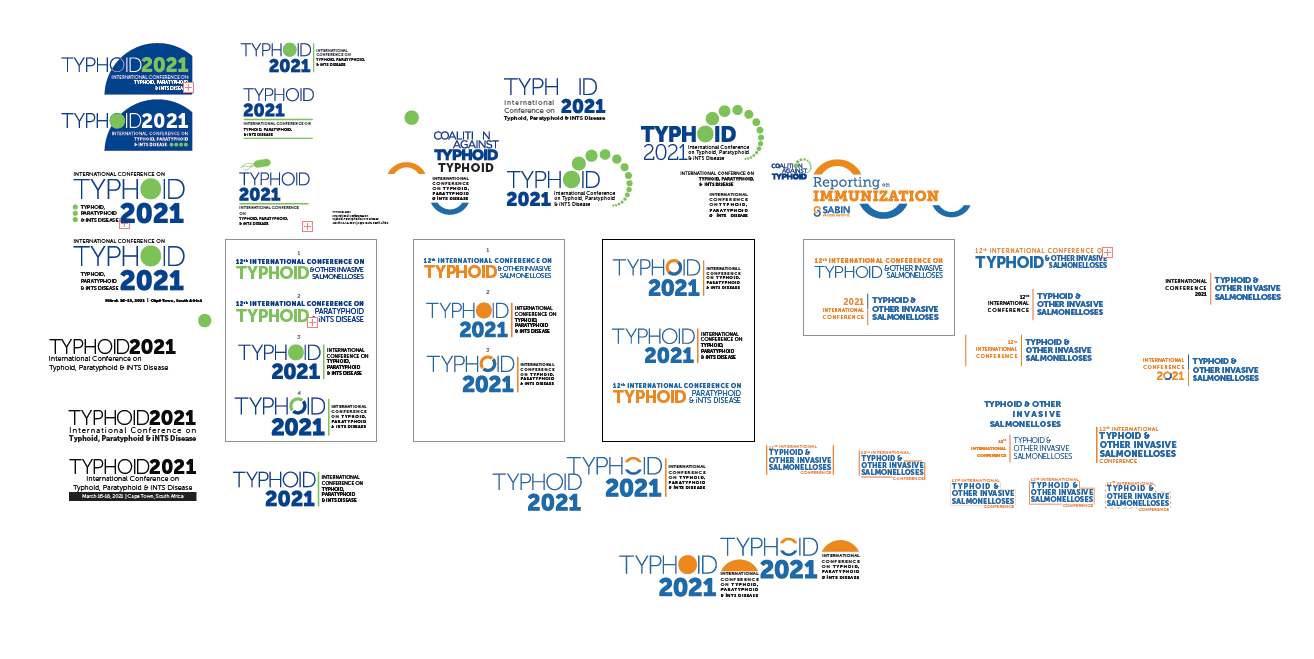 The first round of options included the previous year's design with updated colors and two new options with the new name.​​​​​​​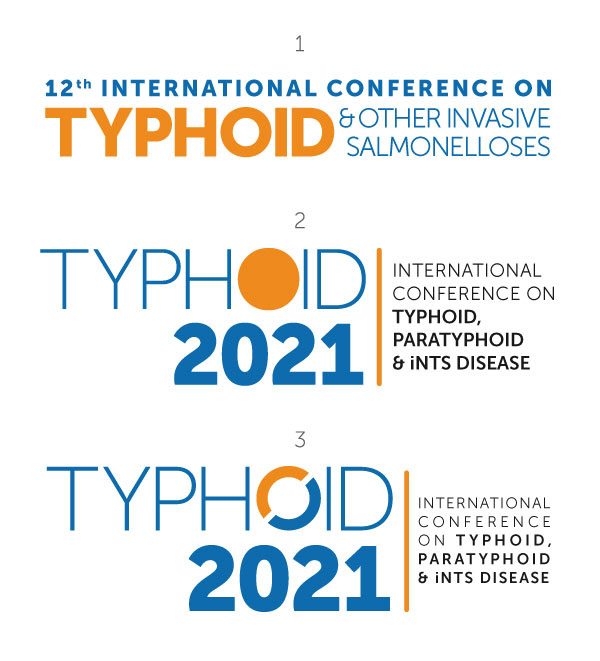 Feedback:
 #3 was a general favorite. However, upon seeing the options, the conference partners felt strongly that we need to keep the original name and not emphasize "typhoid" since other diseases are represented at the conference. 
I came back with two more options that use the existing name and place equal emphasis on "Typhoid" and "Other Invasive Salmonelloses."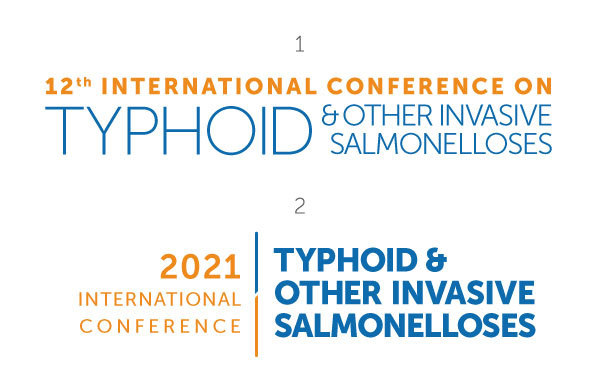 FINAL LOGO
All partners agreed on the option below as the final logo. Even though the goals changes during the process, I was able to deliver a strong logo to represent the conference. 
Due to COVID-19, the conference has been postponed.